Our first parent drop in session will be held on Thursday 13 September 3pm - 4.30pm in the Library these sessions run each week and offer parents / carers a chance to speak to members of the Senior Leadership Team.  
The chromebook portal is now open - more information here
​
Monday 10 September - Art Exhibition of student work at Festival Drayton begins

Tuesday 11 September - Year 8 Information Evening 17:00

Thursday 20 September - Year 12 Information Evening 18:00 / Year 13 Information Evening 18:45

 

Thursday 27 September - Presentation Evening Year 8 - 13
Uniform sales will be held in school on the first Wednesday on each month from 3pm - 4.30pm starting Wednesday 12 September.
Grove School aims to develop learners who are confident, resilient, enquiring, creative and respectful; who take pride in their achievements and successes.  Grove School and Grove College stand together on a large and beautiful site bounded by the River Tern and the Shropshire Union Canal.

 
Grove is Market Drayton's only secondary school and the School and College together form a comprehensive school which admits both boys and girls and provides courses for 11-19 year-old students of all abilities.

Grove serves not only the town of Market Drayton but also a wide area of North East Shropshire. A number of students from Staffordshire also attend.  Grove is a focal point for the community, both for its buildings and facilities which are widely used outside normal school hours, and because it is the natural choice of school for all students in the area.  


The staff and governors take the responsibility of Grove being the only school within this area very seriously and it is their aim for the community to be proud of their school and for parents and carers to know that they have in Grove a school offering a high standard of education within a supportive environment.
 
GDPR:  How we use pupil information. 
GDPR Privacy Notice
Grove Boutique - Uniform appeal


Following the success of our prom dress appeal, Grove Boutique will be expanding to sell nearly new items of clothing. Purchasing uniform is one of the biggest expenses for parents and carers, so if your children are sprouting up quickly, we would love you to donate your nearly new items to our boutique (in reception).
We are hoping to build a collection of blazers and PE tops. We will sell blazers for £10 and PE tops (boys and girls) for £3:00. All items should be washed and ready to wear. All donations will go to the school fund which supports a wide range of whole school activities. Look out for more notices when we have built up some stock!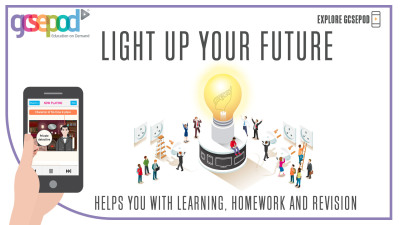 SUPPORT YOUR CHILD ON THE PATH TO SUCCESS

We have invested in the award winning GCSEPod to help our students reach their goals!
All students have log in details and are actively using the site.  Parents / Carers can log in by visiting

gcsepod.com .